Our company principal has over 40 years of real world experience leading individuals and teams and learning and teaching how to develop tools and skills to resolve disputes and conflicts between individuals, organizations and customers.
---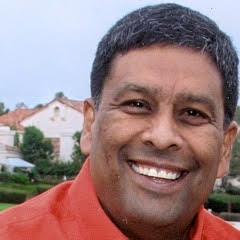 Ted Ramirez, President of Conflict and Dispute Resolution Services of the Southwest is a Las Cruces, New Mexico native and graduate of New Mexico State University with a degree in Agriculture who has worked in corporate America for Fortune 500 companies in roles of increasing responsibility including overall general business management and leadership. Ted is bi-lingual, able to speak, read and write in both Spanish and English. He is a member of the Catholic Church and is an enrolled member of the Tigua Indian Tribe in Ysleta, Texas. During his career, Ted has interacted with customers, vendors, unions, peers and employees of multiple and varied cultures in the U.S. and globally in conflicts and disputes and participated in the mediation, arbitration, negotiation and resolution of issues that arose from these conflicts and disputes. Long a believer in the "Win – Win" philosophy, Ted's vision of "mutual inclusion solutions" carries over into how he believes Conflict and Dispute Resolution Services of the Southwest can work to help our clients in most cases today. A longtime leader in his professional industry organizations and having served in leadership roles, Ted is the current President of the New Mexico Mediation Association and is a member of the Texas Mediation Association. Ted was recently named to the State of New Mexico ADR Commission by the New Mexico Supreme Court. Ted is also approved by the Council of Better Business Bureaus to Arbitrate Auto Lemon Law between Auto Manufacturers and purchasing consumers. Mr. Ramirez is also approved by BBB to arbitrate disputes between businesses and the customers they serve as part of the BBB Program.  We serve ALL of New Mexico with emphasis on Southern New Mexico, Western Texas and Southern Arizona.  Give us a call today to learn more about what we can do for you.
---
Florencio 'Larry' Ramirez: Larry has been practicing law for 41+ years. He is a former District Judge in the Third Judicial District Dona Ana County, NM. He is 'AB' rated lawyer by Martindale Hubble Legal Publishers. Larry has practiced in various areas of the law including but not limited to: employment law, civil rights, real estate, contracts, torts and negligence, guardianship, estates and school law.
Larry is a graduate of New Mexico State University with a degree in business administration and a graduate of Notre Dame law school. He has served his community through service on many local boards and committees. He is licensed to practice in all courts in the state of NM, the US District Court for the District of NM and the Tenth Circuit Court of Appeals.
Larry is bilingual, able to speak, read and write in both Spanish and English. He has participated in hundreds of mediations and settlement facilitations in his career. Larry has taken training in basic and advanced mediation through the New Mexico Mediation Association.
Larry has taught at New Mexico State University and Dona Ana Community College for the past 39 years. He has taught classes that included criminal law, contacts, business law, corporations and real estate.
---
Nancy Ramirez: Nancy has worked in education for more than 40 years. More than 15 years as a Special Education Teacher and the past 25 years as an Educational Diagnostician. She has attended numerous Individual Education Plan meetings and tested children for possible placement in Special Education. These children have included preschool through college aged, with testing for Special Education exceptionalities including gifted, low incidence and learning disabilities, specifically dyslexia.
Nancy is a graduate of the University of New Mexico with a degree in Physical Education and Special Education. She also attended New Mexico State University and received a Master's degree in Special Education with an emphasis in Diagnostics.
Nancy is currently a mother, grandmother and court visitor for guardianship cases in the state of New Mexico. She has received Basic Mediation training and Divorce and Child Custody training through the New Mexico Mediation Association.